KJD Garden Services started in November 2016. I, Karl Durham, had spent the majority of my career in an office and wanted a break from that routine to get outdoors, enjoy the weather and provide a lawn mowing service with extra care.
Normal mowing companies would, and still do, mow and edge then they are off in a flash leaving the invoice in the mailbox or emailing it for their 20 minutes of work. In my opinion these companies are not gardeners and would often ignore the fact that the lawn they mowed was getting weeds in it, drying out in patches from sprinklers being blocked or broken or just in need of a good fertilizing. They just mowed it and left.
Our aim was to provide a service that would offer advice on maintain a lawn, also pulling a few weeds that were present and checking the most important aspect of a lawn, its reticulation; and all for the price we charged, no extra.
Whilst we had a slow beginning and didn't concentrate on landscaping, we secured a handful of regular clients that loved that extra care and attention. We still have those clients today 5.5 years later.
A friend enlisted us to landscape their entire new build (front and back) which started us on the landscaping journey. A custom letterbox, custom bricked garden beds, new retic system, new lawn and plants, rendered garden beds, painted garden beds and a custom letterbox and sign and hey presto we had a showcase home worthy of being display home quality. From here we grew.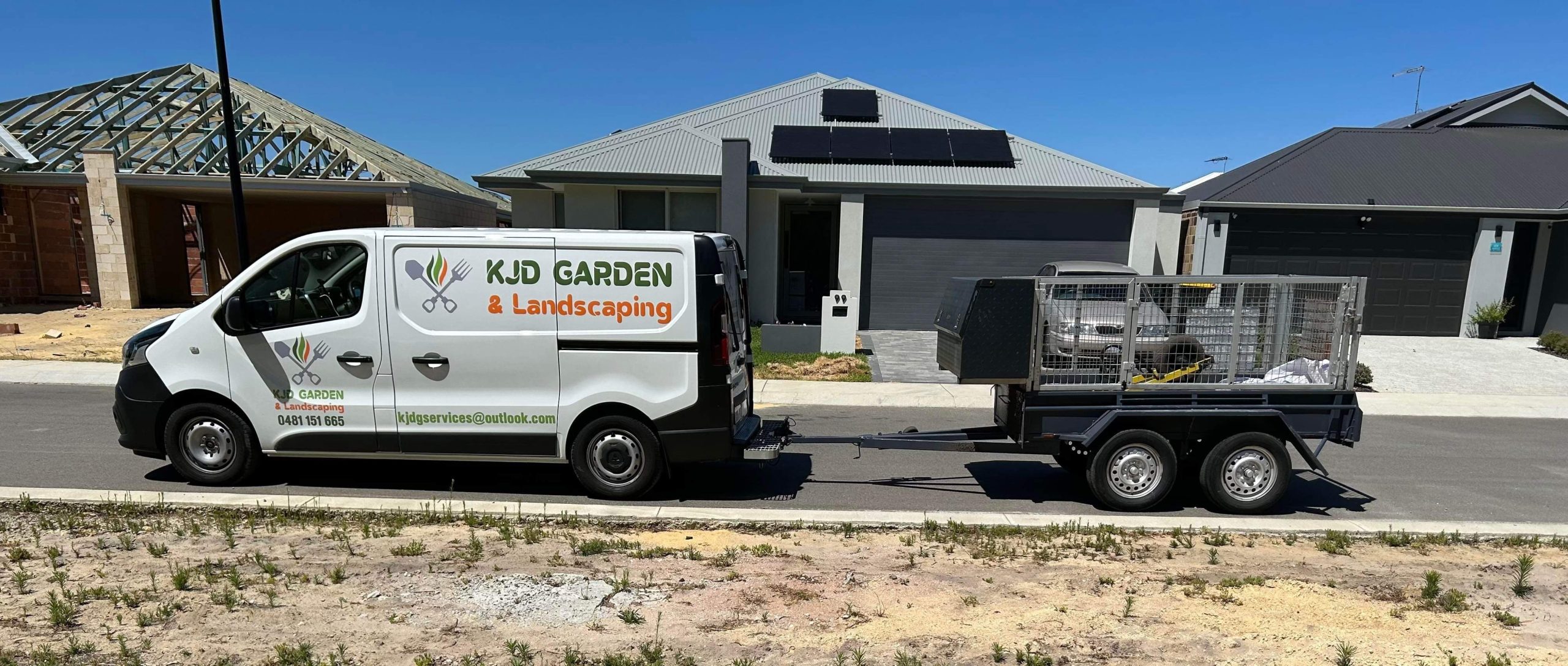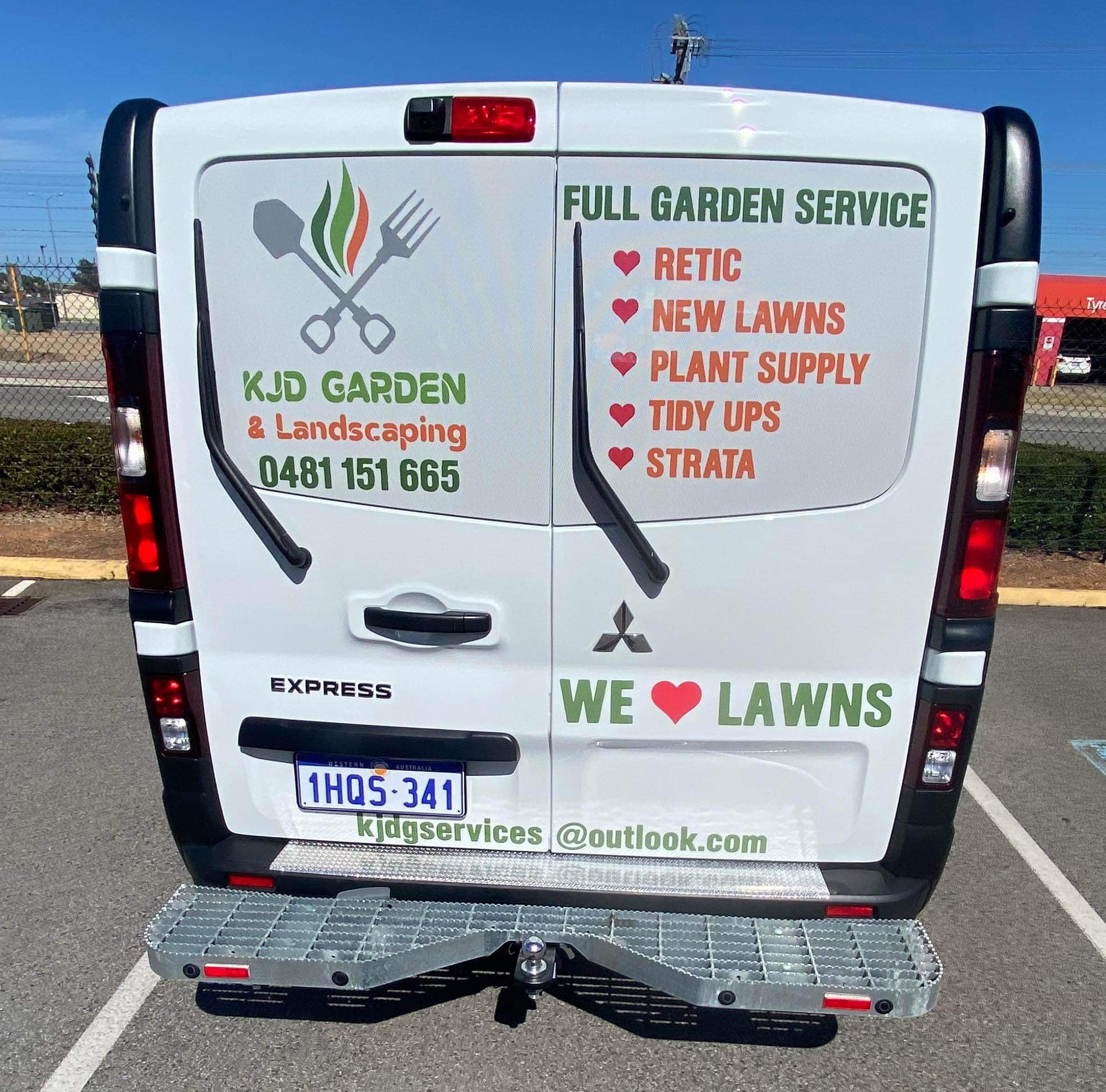 We expanded our equipment, vehicles, trailers and services to what we have today.
We are still by far the most competitively priced gardening and landscaping company in Perth.
Pride in customer satisfaction and quality workmanship, we now have over 500 likes, numerous reviews and have grown our regular mowing client base, again maintaining our original clients to this day!
Check out our transformations on OUR WORK

KJD Garden & Landscaping Services has undergone minor transformations in logos, uniforms and brand awareness and stay tuned for our next exciting phase, franchising opportunities under a new name and design. We will still be maintaining our quality of work via final job inspections of all new franchisees. 
From all of us here at KJD Garden & Landscaping: Trust our team, trust our professionalism, trust our experience and above all trust our vision in creating your new makeover garden.
KJD Garden & Landscaping – "Fork'n Good Gardeners"
Let us create your slice of paradise